Slab Ring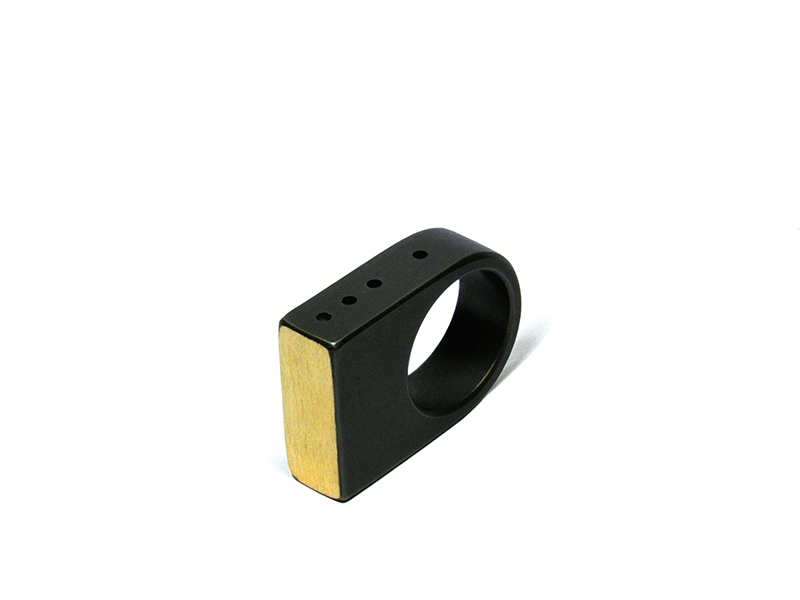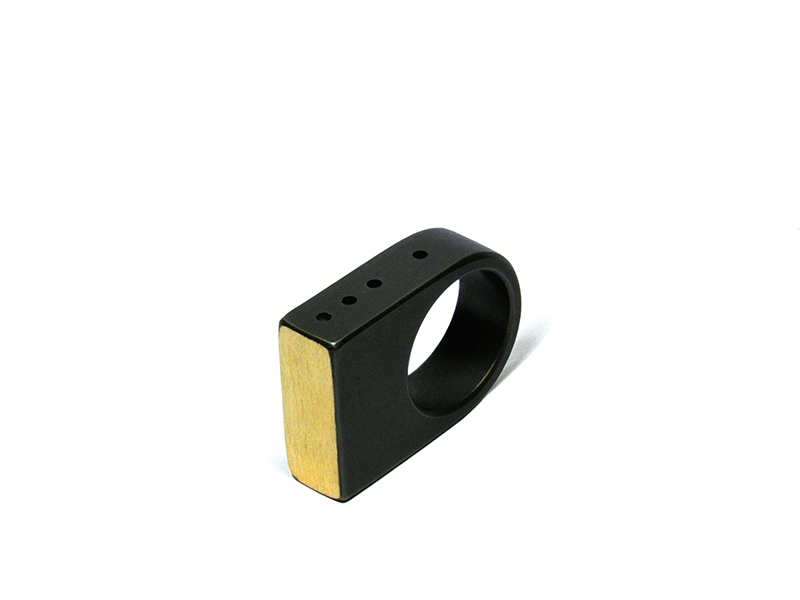 Slab Ring
Slab Rings are made of solid brass with four perforated holes. Slab Rings are approximately 1 3/8" tall and 7/8" wide. Sizes 9+ are custom. Available in light, dark, and 18-karat gold-plated brass. Dark finish has raw natural top.
1. Stephanie is wearing Slab Ring in Dark with Light Lightweight Solid Thin Ring, Light Wide Cuff, Dark Circular Bangles and Light Tall Bar Earrings 2. Shannon is wearing Slab Ring in Light with Light Elliptical Pendant, Light, Dark and Distressed Circular Bangles and Torched Wide Cuff 3. Shannon is wearing Slab Ring in Dark with Dark Wide Cuff and Torched Standard Cuff
Irregularities reflect that each piece is unique and handmade. No two finishes will ever start or stay the same and each will evolve with wear.
For accurate sizing, please refer to our printable ring sizing guide. We recommend ordering a 1/2 size up for the Slab Ring style.
Because each piece is hand-made to order, lead times may vary. If your item is not in stock, you will be notified within 24 hours of your purchase via email. If not in stock, please allow 4-5 weeks for the delivery of your order. Please note that 18-karat gold-plated brass pieces can take up to 6 weeks. If you require your piece by a particular date, please notify us directly at jewelry@marmol-radziner.com or call 310-826-6222.
size - for this style we recommend 1/2 size up: